FlashlightMax™ - The Brightest Indestructible Tactical Flashlight
Regular price
$68.99
Sale price
$48.99
Free Shipping | 90-Day Money-Back Guarantee
---
✅30X Brighter and Stronger Than A Normal Flashlight
✅Shines Up To 3280 Feet(1000 Meters)
✅Aircraft Military Grade Indestructible Body
✅Rechargeable Li-ion Batteries
✅Up To 8 Hours Non-Stop Use
"This is for sure the best tactical flashlight I have ever owned. It is extremely durable and literally indestructible! It lights up a crazy large amount of area. The distance it shines is extremely long and something I haven't seen before. And the rechargeable batteries last for a complete 8 hours."
AS SEEN ON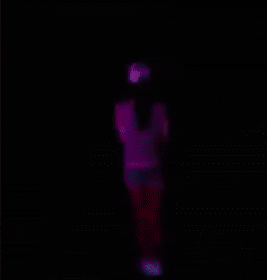 Why FlashlightMax Is THE ONLY Flashlight You Will Ever Need
 IP65 Water and Weather Proof
Use it under any extreme weather conditions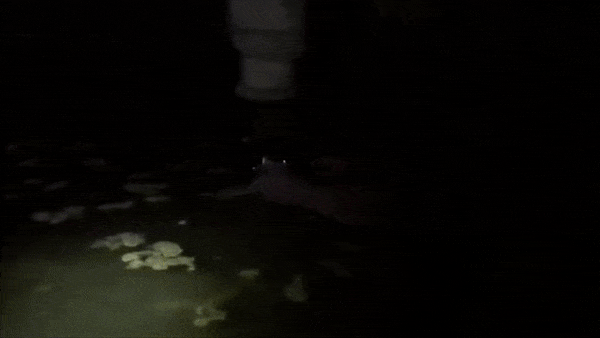 Shines Up To 3280 Feet
FlashlightMax's powerful beam can shine up to 3280 feet(1000 meters)!
Rechargeable Battery
Uses a 26650 Li-ion rechargeable battery

Recharge it simply with the included USB from your package
Indestructible
Made from (Military) Grade Anodised Aluminum to survive under the harshest environments

Anti-pressure, Anti-fall, Impact resistant up to 16 feet(4.9m), And Multi-Layered heat dissipation with full safety
 Steady Brightness
The FlashlightMax uses an LED, Lens, and Reflector which provides you constant brightness
Advanced LED Technology
The most advanced single CREE LED makes the FlashlightMax the most powerful and bright
Heat Protection
The FlashlightMax has an excellent heat protection design, so you don't have to worry about long use
Better Gripping
The FlashlightMax is slip-resistant for so you have better gripping under any conditions
Operational Switch
The FlashlightMax has 5 modes of operation

High - Medium - Low - Strobe - SOS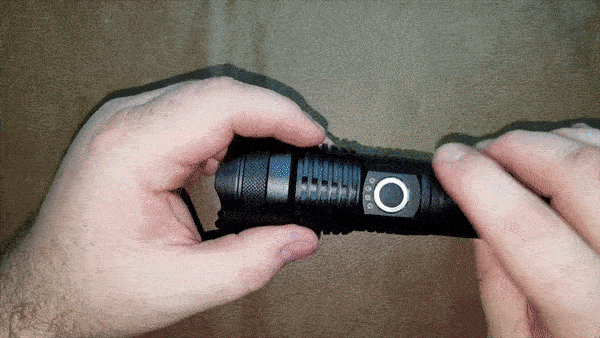 Adjustable Zoom Control
It uses an easy-to-use Telescopic Zoom control with sliding action

Shine the light as wide or as narrow as you want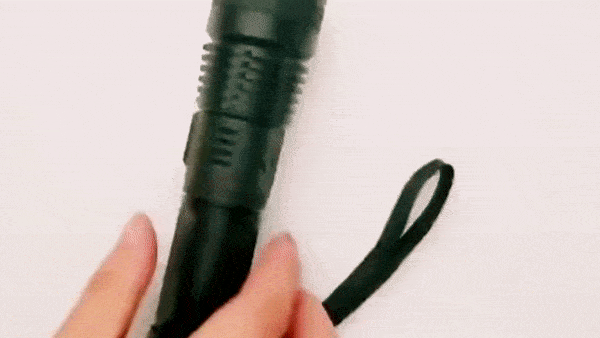 Wide Use
Feel free to use the FlashlightMax anywhere.
No matter what you are doing, the FlashlightMax works perfectly for any situation with its 3280-foot shining distance, different light modes, and with its waterproof and portable design.
Portable
The FlashlightMax is designed to be small and portable, yet powerful. Travel with it easily by putting it in your backpack, luggage, or anything else.
FlashlightMax Highlights
The FlashlightMax shines up to 3280 feet (1000 meters)! It is equipped with a li-ion 26650 rechargeable battery, so you don't have to worry about buying new batteries.
The FlashlightMax is made from aircraft(military)-grade anodized aluminum, making it tough enough to survive in the harshest of environments. It uses a heat-resistance lens which channels the intense light into a wide floodlight or searchlight. It has an expected life of 20,000 hours to ensure you that this is a flashlight you can always rely on.
The FlashlightMax is extremely bright due to its advanced CREE LED technology. It is equipped with an excellent heat protection design, and you can use it for up to 8 hours non-stop, so you don't have to worry about long use time.
FlashlightMax's 90-Day Money-Back Guarantee
We are proud to offer a risk-free 90-day money-back guarantee on the FlashlightMax. Not happy? No problem! Email us at officialflashlightmax@gmail.com to receive a full refund within 24-hours.
Details & Specifications
Dimensions: 6.54 X 1.57 in (16.6 X 3.99 cm)
Weight: 0.46 lbs (0.21 kg) 
Power Source: 26650 Li-ion Rechargeable Battery
Zoom Mode: Telescopic Zoom
Your Package Includes:
1x FlashlightMax

1x Lanyard

1x 26650 Li-ion rechargeable battery

1x USB Charger
Shipping
We deliver orders within 12-20 days worldwide. We currently offer Free Worldwide Shipping. All orders are professionally packaged, prepared, and shipped within 1-5 business days.
Depending on your location, you might receive your orders much earlier. 
Tracking numbers will be automatically sent as soon as your order is shipped. 
Frequently Asked Questions
Question: Does it have zooming capabilities?
Answer: Yes, you can narrow or widen its lighting for short or long distances.
Question: Do I have to take out the batteries to charge them?
Answer: No, you don't have to take out your batteries to charge them. You can leave them inside your FlashlightMax and you can charge your flashlight with the usb charger that comes with your order.